RESEARCH
The role of RiEN Research Consultant is to be helping RiEN members to understand the concept of Research and to facilitate the spread of research knowledge throughout Europe.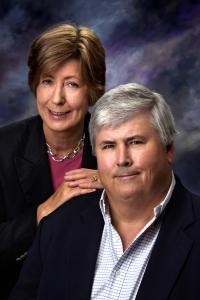 Barbara and Kevin Kunz
Barbara and Kevin Kunz are internationally recognized authorities in reflexology. Barbara and Kevin have been professional hand and foot reflexologists, researchers, authors and innovators for over 30 years. Original foot and hand reflexology charts and information. Written works include over fifty seven editions of 17 books published in 19 languages both for the professional and lay public.
The research surgeries allow a chance to discuss your intended project with the research specialists for guidance and comment at the annual meeting on a one to one basis.
read more

This appointment is needed to be pre booked and anyone can apply for one, not just the AGM delegates. All we ask is for there to be the beginning of a plan for a research project, this does not have to be comprehensive (see below for further information), but needs to be submitted in advance to allow the research specialist to gather any required information.

Applications can be sent in before the AGM to Leila Eriksen, E-mail: jklmn@eriksen.mail.dk.
Leila is available at the phone daily 8-9 am (Danish time) if any questions.

For inspiration: "A guide in Securing the Quality of Research Project for Alternative Therapists" is available on The Danish National Board of health web page http://www.sst.dk/publ/publ1997/guide-researchprojects.pdf
The article "Reflexology – a therapy form in progress" , can be downloaded here as PDF-file

The latest ongoing project Leila Eriksen has inspired to is a Migraine project carried on in cooperation with reflexology association in Denmark, Norway, Sweden and England – together with The University in Tromsoe, www.nafkam.no.

RiEN is proud of being part of supporting this. For further information please have a look at the following PDF-files